The team behind a controversial video games console has given a fresh delivery date pledge after the crowdfunding platform it used threatened to recoup backers' funds.
The Sinclair ZX Vega+ handheld was originally scheduled for delivery in September 2016, but has been repeatedly delayed.
Retro Computers Ltd says it now intends to "start shipping units" in April.
Indiegogo told the BBC on Friday that it had set an end-of-May deadline.
The US company intends to appoint a third-party collections agency to obtain and return the £85 to £100 paid by consumers to get one of the machines, if that target is missed.
Indiegogo's trust-and-safety team had also required RCL to post a "significant update" this week to stave off an intervention.
The London-based company had raised £512,790 via Indiegogo for the project before it was blocked from raising further funds last year due to delays and a lack of communication with backers.
The company also offered pre-sales for the device for a time via its own website.
Company director Suzanne Martin said it was unlikely that she could comment further until Tuesday.
'Troll campaign'
In a series of updates posted to Indiegogo, RCL acknowledged that it had "understandably been criticised for extended periods of 'radio silence'".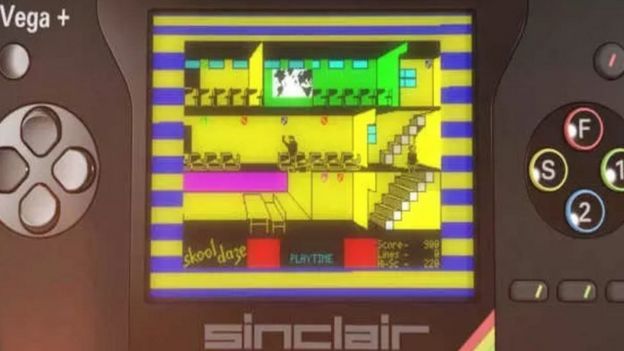 It said it had been the subject of a "troll campaign" of criticism and blamed a series of issues for the delays, including:
a legal dispute with former company director Paul Andrews among others
a light bleed into the display of the device caused by problems with the original design of its plastic casing
a need to re-engineer the console's buttons, which are now said to be more comfortable