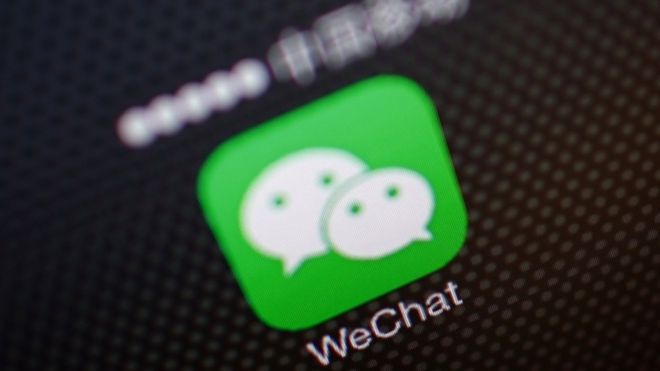 WeChat has hit one billion monthly users for the first time, the owner of the Chinese messaging app has revealed.
The vast majority of its users are based in China, where it's known as Weixin, and where the recent Lunar New Year boosted it past the milestone.
But it is still lagging behind Facebook-owned WhatsApp which has about 1.5 billion monthly users.
WeChat is the jewel in the crown of Chinese tech giant Tencent. But why is it so popular? Here are five reasons it has done so well.
It's not just about messaging
Sure, it began as a messaging app. And it does at first glance look and feel a bit like WhatsApp and Viber.
But WeChat evolved quickly, and it lets users do much more than just communicate with their friends and family.
It serves as China's biggest social network. But it's also where people turn to book a taxi, order food, make a doctors appointment, do their banking, or find a date.
And when they are playing games like the huge Tencent-owned hit Honour of Kings, WeChat is where players compare scores with their friends.
It has become integral to the daily life of many in China, especially in the cities.
It is quite possible to get through an entire day using the app for (pretty much) your every need, which means it's only going to grow.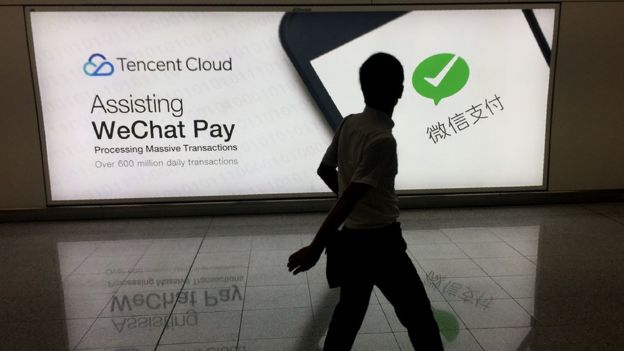 It makes paying for things simple
The growth of digital payments in China means many younger people have skipped the credit card concept for paying online.
Instead they use payments services run by local tech giants like Alibaba or Tencent.
WeChat's payments feature lets users upload their banking details and then can buy products or services from any official account.
Even taking a small percentage from each transaction makes WeChat in one of Tencent's best-earners.